Search Engine Optimization (SEO)
Island Website Design & Consulting has established itself as one of the best in the SEO field. Our staff has been ensuring placement of websites at the top of the search engines for over 25 years. SEO takes years to learn, and if you do not use this service than your website will not be found by potential customers. That can be the most costly mistake a company makes when building a website. Therefore, most businesses allocate the bulk of their internet budget on this service. In the industry, the cost of such a service can run upwards of $10,00.00 a month. Yes, it might sound excessive, but comprehensive SEO services (to ensure a "good listing") is what takes a website consistently to the top of search engines like Yahoo and Google. Each search engine also has it's own requirements in how SEO is done. Our staff knows these differences & can save you thousands of dollars from what most specialists charge for SEO.

SEO is, additionally, an ever-changing entity. So you need computer experts to keep up with the latest techniques. That way you can concentrate on the other aspects of your business, while we allocate our time and knowledge to your SEO needs. We will, however, involve you in this process initially - to most effectively target your specific and unique customers. That is because you know what your mission is better than anyone. Part of what we will require from you is a list of keywords that best describes your company's products or services. For example, a florist list might include: flowers, weddings, potted plants and wreaths. An upscale florist list might add exotic flower names.
A new acronym is rising up amongst computer specialists. It is known as SMO (social media optimization). This is a new way to assist in getting a higher rating on the big search engines. We have been using this and many other SEO strategies for years - to best serve our customers.
So if you want to make your business website as optimally seen as possible, give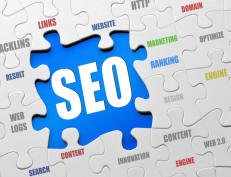 us a call right away. This will maximize your profits and give you a competitive edge over others in your area of expertise. We can be reached at 843-636-3833 and are located on Johns Island, SC (just outside of historic Charleston).