Our Business Consulting Services
When it comes to knowing how to make a business successful, we are your experts. For example, Island Website Design & Consulting staff can take your old website and fully refresh it. This will allow it to become more creative but also accessible to the search engines, thus leading to more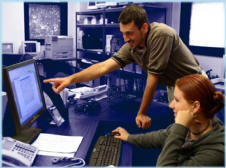 customers for you. We can also consult on other ways to improve your "bottom line" (i.e., networking, streamlining, out-sourcing, recruiting, etc.). With this recessive economy, there is no time to waste; so call us at 843-636-3833 to arrange a consultation. Below is a sampling of our consulting expertise:
We fix websites: If you suspect that your organization's website is not reaching its full potential, we can tell you why and how to fix it (or fix it for you).
We believe that every project is different: Island Website Design & Consulting staff works hard to learn about your company and the products that are made and/or sold by you. Or perhaps you provide unique services that can be helpful to many more consumers. We don't "cookie cutter" our suggestions; we instead custom our recommendations to suit you and only you. Then we design a presentation of consulting suggestions that can enhance your company to be the best in your industry...both on the web and otherwise.
Usability reviews and testing: Before, during and after your website design or re-design, we, at Island Website Design & Consulting of Charleston, SC, will seek our site usability experts to assess it. That means we are evaluating for many factors (including, but not limited to, the following: if your site is pleasant to potential customers, how user-friendly it is to navigate, if there are site errors, if info. is dated, if there are broken links, if the info. presented on the site is too complicated, etc.). The same goes for non-computer recommendations we make; those need to be compared and analyzed as well.
We've discovered that most e-commerce websites can benefit from improvements:
Even the "best of the best" websites can have usability results that warrant change. Island Website Design & Consulting staff has keen abilities to find those errors and make suggestions. It doesn't mean that a basic website you started with isn't making you a profit. On the contrary, we can enhance what is already good and make it great!

From "mom and pop" to a "household name:" For example, you may have begun to sell handmade baby clothes to your friends and neighbors on a part-time basis. Then you decide to meet with us to help you expand. With our expertise in consulting & implementation, we can quadruple your business and income by allowing millions of possible customers worldwide to find you.
The project doesn't end with our recommendations: We'll make sure to follow through on the actions we suggest for your business. That means we'll compare and contrast your company stats before and after our recommendations. We can also retrain your staff on software and hardware changes made, you can call us anytime with questions, we can suggest tweaks on what can work better in the implementation process, etc.